7 Perks Of Having Private Medical Insurance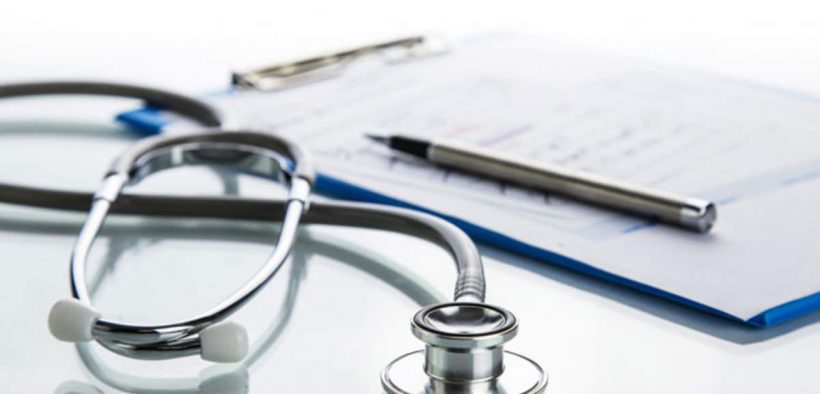 UK is one of the few nations in the world that flaunts excellent medical facilities provided to all its citizens through National Health Services (NHS). While there is no denying the fact that the NHS has contributed immensely to the well-being of the UK population, the effect of the growing burden of the scheme are clearly visible.
The significant rise in the population increased life-expectancy rates, and little funding available with the NHS authorities have put substantial strain on the scheme. As a result of which, the waiting time has increased, and there are limited choices available in terms of treatment.
Ultimately, the shortcomings of NHS have compelled the individuals to opt for Private Medical Insurance. It opens a variety of specialised and non-specialised treatments for them, saving them from waiting for ages before their next appointment.
Here, we are going to take you through 7 perks for having private medical insurance.
  Lesser Waiting Time
At times, it takes people six months of wait before they can see a physician who can further advise them with how to proceed with the treatment. Such duration can be crucial for when you are suffering from a disease that can grow or, worse, spread.
The situation worsens when you have a major surgery scheduled, but, all of a sudden, an emergency case delays it further.
Therefore, more and more people are shifting towards private medical insurance, which allows them enough liberty to avail treatments as soon as they want. Also, there are insurance providers that will enable you to fix the appointment on the required date as well. 
  Flexibility to Choose the General Practitioner
The ability to choose ones GP is crucial because they decide the right course of treatment. However, through the NHS, you are given no facility in determining who you can visit for the preliminary examination. The GP or hospital assigned to you is based on where you live rather than what treatments are necessary for you.
Then again, by opting for private health insurance, you get the flexibility of choosing from amongst a variety of specialists as well as GPs.
  Access to Specialist Hospitals and Specialist Drugs
Although NHS is a life-saver for millions of British citizens, many suffer due to the lack of specialists under this system. This is because either- the treatments and drugs are too expensive to be provided under NHS, or are not recognised by the National Institute for Health and Clinical Excellence in England and Wales (NICE).
We are not implying that all the drugs and treatments that you do not get under NHS are available through your private medical insurance, but many of them are.
  Access to Private Care
While NHS hospitals only provide you with a bed in a shared ward, Private Health Insurance can get you to access to the best private and semi-private rooms. In here, you can have a team of nurses catering to your requirements, and doctors can focus on your ailment more.
Also, being in a quiet space with just a family member or two by your side, you experience more peace of mind. The better the state of mind you are in, the quicker you will heal.
Not just that, if your disease is less likely to take a lot of time to heal and you think you can manage with an NHS hospital, some private insurance providers also pay incentives for that.
  24*7 Access to GP Services
If you are a frequent traveller or have a toddler who tends to fall ill often, then wouldn't it be great to have a GP on call?
However, with NHS that has quite a lot of waiting time involved even though they prioritise kids, you cannot have a GP at your disposal all the time. Then again, if you have private medical cover, your insurance provider is likely to provide you access to a GP through an app or over the call.
Not only will an on-call GP come in handy with your child, but it will also allow you to stay in excellent health when you are travelling abroad.
  More Consultation Time
Not due to the fault or incompetence of the authorities, but simply because the pressure on NHS GPs is too high, they are not able to devote enough time in your consultation. You need to abide by strict timelines for visiting and consulting them. This might lead to an inadequate diagnosis of the problem that you are facing.
Then again, if you have private health insurance, you can consult your GP or physician whenever you feel like your health needs attention. All you have to do is book an appointment in advance. There is no restriction regarding how long and how many times you can visit your doctor.
Furthermore, your insurance can assign you a case specialist who will take you through all the diagnosis and tests.
  Affordability
People often bar themselves from opting for private medical insurance because they assume that it would be expensive. However, little do they know that when you are going for specialised treatments, private insurance makes the treatment incredibly affordable.
Not just the private treatments, if you do not come under NHS cover for some reason, the cost of insurance, i.e., premium will cost you way lesser than having to pay the actual hospital costs. Plus, you can choose from amongst several different cover options, whichever suits your cover requirements.
Even though private medical insurance is the way to go if you want to escape the shortcomings of the NHS system, you should not opt for one if you are barely able to meet your necessary expenses. Also, check if your employment benefits cover the insurance.
The Bottom Line
In the end, the news headlines often have a couple of cases where the inadequacy of NHS has to lead to severe failures. Therefore, if you want to cover the risk of dire health hazards for yourself and your family, private medical insurance is the way to go.