What are the Best Ways to Tighten Skin and Remove Sagging SKin?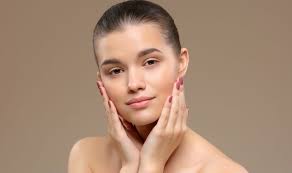 Our bodies lose subcutaneous fat, elastin, and collagen as we get older, resulting in wrinkles and fine lines. Another element that damages the skin and produces discoloration, wrinkles, and age spots are sun exposure. Preventing wrinkles and sunspots is the most crucial thing you can do. However, a lot of us haven't avoided the sun and now need to reverse the process of aging owing to a combo of genes, UV damage, or bad diets.
There's a variety of sagging skin treatments to select from, including radiofrequency laser treatments like HIFU, Thermage, injectable fillers like BTX treatments, as well as chemical peels for fine lines and age spots. Your cosmetic doctor can help you determine which mix of lasers, dermal fillers, or skincare will help you erase undesirable pigmentation, fine lines, and revitalize your skin.
BTX Treatments
Frown lines, wrinkles, fine lines, and crow's feet on the glabella or forehead are treated with botulinum toxin injections. BTX works by temporarily paralyzing the muscle by preventing chemical impulses from your nerves to the cells of the muscle. Wrinkles and fine lines will smooth out, as a result, giving you a younger appearance. Botox's most frequent adverse effects are bruising and swelling, which would go away in a couple of hours.
To minimize unwanted bruising, it's best to avoid consuming some blood thinners a week before getting BTX injections. After the injection, you can apply make-up to the treated region carefully and return to work straight away. Within a week, you'll see results, and the treatment's complete action will be visible after two weeks. BTX injections have a three- to four-month effect. Once the frown lines start to emerge, all that's required is an east follow-up procedure to keep the ideal results.
Dermal Fillers
These are well-known and commonly utilized to treat a variety of face issues. They work quickly and effectively to reduce wrinkles and fine lines. Hyaluronic acid, a sugar found naturally in the body, is frequently used to make them. The fillers are non-surgical procedures that could offer long-lasting results and provide you with a natural appearance.
Dermal fillers don't need downtime so you could go back to your day-to-day activities straight after your injections. Swelling or bruising are normal side effects and often fade after a few days time.
Microdermabrasion
Microdermabrasion is another non-invasive sagging skin treatment used to treat numerous skin problems. It offers the skin an overall rejuvenation and is appropriate for all skin tones and skin types. This procedure utilizes a handpiece that gently sands away the top skin layer (epidermis) that's made up of dead skin cells. Many individuals prefer this treatment because it helps reduce wrinkles and fine lines, it assists with discoloration like melasma and hyperpigmentation. It also treats other skin problems relating to stretch marks, acne scars, dark spots, age spots, and more. There's no recovery time or downtime required, so you could go back to your regular day-to-day activities following the procedure. While you could see the results right after your procedure, the sessions needed will be based on the skin concerns' severity and your expectations for your desired appearance.
Thermage
Thermage keeps increasing in popularity because it is an excellent rejuvenating option for those who do not like invasive cosmetic surgery, like a facelift. Most individuals do not like the downtime required when they think of getting an invasive surgery by a plastic surgeon. Thermage is a great option for cosmetic procedures which use radio-frequency technology to tighten skin sag in parts like the neck, face, eyes, chest, abdomen, legs, buttocks, and arms. The energy used enables it to permeate the deep skin layers, make collagen contract, and stimulate new collagen production. Thermage doesn't require recovery time or downtime. You could return to your everyday activities right after the Thermage procedure.
Bottom Line
Plastic surgery isn't the only alternative to keep a young appearance. There are numerous non-invasive procedures that could help treat a vast range of skin problems. To get the best results for all cosmetic treatments, it's best to reach a board-certified cosmetic doctor near you.