How Can You Make the Most Out of Your Ultherapy Treatments?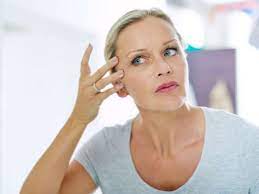 It's no secret that the world is obsessed with youth. Celebrities are under constant pressure to look younger, and it seems like everyone wants to look young forever. But did you know that you don't have to get surgery or inject yourself with Botox in order to maintain a youthful appearance? Ultherapy Singapore is an FDA-approved treatment that uses ultrasound technology in order to lift skin on your face, neck, chest, back of arms, and hands. The result is a tighter complexion without any downtime!
What is Ultherapy?
Ultherapy is a type of non-invasive ultrasound technology that uses sound waves to heat the deep layers of your skin. The heat produced during an Ultherapy treatment can stimulate and tighten sagging and loose skin.
How Does Ultherapy Work?
Ultherapy utilizes low-level ultrasound energy to penetrate deep beneath the surface of your skin in order to trigger the body's natural response to undergo repair and rebuild. By increasing collagen synthesis, elastic tissue production is stimulated. This can tighten loose skin and reduce wrinkles on the face, neck, chest, back of arms, and hands.
The process triggers the body's natural responses to undergo repairing and rebuilding– starting collagen production that naturally tightens and lifts the skin.
Ultherapy Singapore utilizes DeepSEE ® technology. This visual aid allows the clinician to visualize the deepest layers of your skin that are targeted for energy delivery. The ultrasound waves then push through several layers of tissue, heating them up and stimulating the production of collagen.
Ultherapy is a non-invasive procedure — it works without surgery or injections– which means there's no pain or downtime involved.
What Are Some Benefits of Ultherapy?
Improve skin texture and tone
Tighten loose skin on face, neck, chest, back of arms, and hands
Tighten lax skin on the brow, under eyes, upper cheeks
Smooth fine lines and wrinkles
There are no incisions or anesthetics used for this treatment. It is a non-invasive procedure that requires minimal downtime. Some patients may experience redness, tingling, or mild swelling following their Ultherapy treatment. These side effects should subside within 1-2 hours after your treatment. You can typically resume normal activities immediately. Your clinician will provide you with follow-up instructions regarding home care to maximize your results after your treatment is complete.
What Are the Results Like?
With one single non-invasive session lasting between 45 minutes to an hour, Ultherapy effectively tightens sagging skin by stimulating your body's natural renewal
What Can I Expect from My Ultherapy Treatment?
During your Ultherapy treatment, you will feel a series of warm sensations as heat is directed beneath your skin. The sensation will last for about 15 minutes during which time the clinic staff may apply a topical gel. Your nurse or doctor then uses imaging technology, DeepSEE, to guide them towards your target area so that they can focus the heat on only that region. Once your treatment is finished, you can return to your normal activities. There is no downtime, and the results are natural-looking and gradual as new collagen continues to form for up to 9 months following a single session.
Conclusion
Ultherapy uses a non-invasive ultrasound technology treatment known as DeepSEE which works by heating the deep layers of your skin. The heat produced during an Ultherapy treatment stimulates collagen production which tightens sagging and loose skin for a younger, more rejuvenated appearance. As there is no surgery or injections involved, patients can typically resume their usual activities immediately after undergoing this treatment.