Digestive Health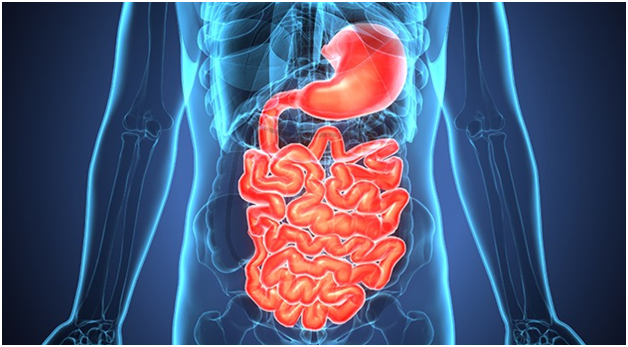 The health of an individual is an essential part of his/her survival. Fitness should be maintained to a great extent. Taking up digestive health becomes an important part when we talk about good health.
If we talk about private Gastroenterologists, Digestive health UK Gastroenterology clinic comes first. It has the best quality Gastroenterologists, which are totally available to consult you privately.
This clinic London's most leading Gastroenterologist available is Dr. Sarmed Sami. Along with him, many other specialized doctors are also available.
There are many treatments that are offered by these private Gastroenterologists. These treatments are:-
Irritable Bowel Syndrome
Barrett's Oesophagus
Bowel cancer
Rectal bleeding
Abdominal pain
Inflammatory Bowel Disease
And much more.
Patients are treated fully by the private Gastroenterologists offered by Digestive Health UK. The doctors have the main aim of providing the best treatment to their patients.
What makes Digestive Health different from others?
Digestive health is equipped with the topmost Gastroenterologists. The Gastroenterologist they have are London's topmost Gastroenterologists, Dr. Sarmed Sami.
The private Gastroenterologists will approach the patient first before going towards the treatments. This becomes the main reason why their website is absolutely free to use. It also allows the users to make the right choice for their own health.
For more information, make sure to check out this video. This video is going to help you a lot.
Author: Dr. Sarmed Sami MBChB, MRCP, PGCME, PhD Consultant Gastroenterologist, Founder and Director of Digestive Health UK.
Signs that you need to consult a Gastroenterologist:
We have discussed Gastroenterologists, how you can consult a private Gastroenterologist, what treatments do Gastroenterologists offer. Now let's discuss the signs which indicate you need to consult a Gastroenterologist.
Firstly, you are having constant pain in your stomach. Stomach pain should never be ignored. It can often lead to severe problems. Consulting a private Gastroenterologist will be very helpful and lead to a speedy recovery for those who are suffering from stomach pain.
Secondly, you are suffering from Inflammatory Bowel Disease. This disease basically swells up the intestinal organs. It is of two types, Ulcerative Colitis and Crohn's disease. The UC disease causes the large intestine to swell, and Crohn's disease can cause any part of the intestinal system to swell up. If you are also suffering from Inflammatory Bowel disease, consult a Gastroenterologist now.
Thirdly, you are suffering from hepatitis. This disease can be very harmful as it causes inflammation in the liver of the human body. This disease is of five types, namely, A, B, C, D, and E. Most importantly, this is a viral disease. It can be transferred from one person to another. If you are also a patient of hepatitis, it is recommended to consult a Gastroenterologist for a better and speedy recovery.
These were a few reasons why one should consult a Gastroenterologist. The entire list is enormous. There are many symptoms that involve the indication to consult a Gastroenterologist. If you want to consult the best Gastroenterologist available in London, make sure to check out Digestive Health UK Gastroenterology Clinic.